22 - 28 MARCH 2011
PICNIC is a week of place-specific collaboration project open for all fields of art (visual, music, performance and others) and providing an opportunity for experimental collaborative work development outside of usual field and conventional working space. The programme of PICNIC is developing around the process, rather than accomplished work – it's a literal Picnic: an excursion where the spot in the landscape or urbanscape is chosen to contemplate surroundings, to share the meal and conversation; and at the same time it's a creative ritual of sharing ideas and the ways of interaction with the place.

24Hours Non-Stop Action on the Site has become an important part of each PICNIC as a proposed way of the interaction with the place through continuous performance / work production. 24 hours are creating the circle of the changes in the place conditions and in our perception of the place.
Following the light changes, changes in perception and physical condition, and ceaseless action (similar to shamanic ritual) to achieve a condition when performance / work production is becoming the place, against as imitation of the place.
Continuous action is allowing to develop the condition when performance / work production will be flowing by the rules of the place and the selected media (paint, voice, dance, film and est.), or will select the media.

(ZONE):

This year Theme of PICNIC is ZONE and we'd like to look at established zones and prescribed to them functions or norms of behaviour, and to define, or create new ones. Today everything is divided, or organised into zones with prescribed characteristics and qualities.
We'd like to look at in-between territories, unnameable qualities and uncertain states creating new types of zones, exploring various ways of interaction with an established order of the place.

HONG KONG

First PICNIC in Hong Kong has brought a new dimension to the project. If previous collaboration between Orkney and Berlin was an exchange between subjective contextualism represented by LAPW and teaching methodology development by Mal-und Zeichenschule, C&G Artpartment in Hong Kong added a new direction – political activism: direction which became a part of Hong Kong identity and main force behind new art developments creating a feeling of permanent demonstration, protest and concern about everyday international news and a very local ones.

Often artists are becoming visible by taking on political issue, but artists in Hong Kong are making political issues visible with a shockingly honest and inspiring believe that artists can change the world. ...and they do! They are challenging the idea of an Art Space as an exhibition venue, replacing it with a place of continuous Art production where exhibition may never happen, because everybody is very busy with constantly arising political and social problems, protesting, demonstrating, uniting communities against unjust "regeneration" projects. Art is Life in HK. Well, in some parts of HK: downtown, Kowloon site, Mong Kok and Sham Shui Po - where artists groups are developing new projects.

PARTICIPANTS:
IVANOV + CHAN & JAMES HESFORD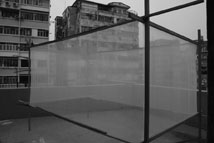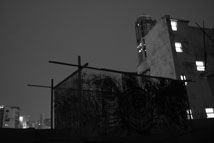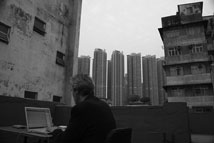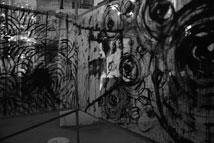 CIRCLE - SHAM SHUI PO : 24 hours non-stop drawing, video and music composing process on the rooftop in Sham Shui Po for hundreds of viewers watching from windows, balconies and rooftops of surrounding high-rise apartment blocks
Ghost Drawing in black inks and paint on the walls of the room build of see-through fabric, connecting TV aerials, patches of green, street lights and lights in windows later at night going on and off, and memories by repetition of marks.
Composition for 12 grand pianos based on texture, changing light and sounds of Sham Shui Po.
Video recording of the drawing and composing process and 24 hours of the city where frame is going from selected path, oscillation of the attention affected by spontaneous developments in the flow of the day and to exhausted glaring of the camera creating videotrack of the music composition and painting process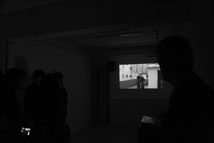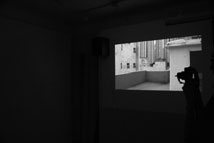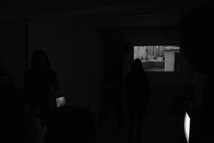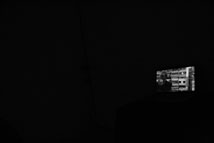 As a preparation for CIRCLE and site-specific research one more work was produced: SHAM SHUI PO - SOUND and VIDEO installation build from composition of found and remixed sounds of the area and four channel video of 360° panoram of the rooftop in Sham Shui Po and harmonica improvisation
IVANOV
TSZ MAN CHAN
JAMES HESFORD
NADIM ABBAS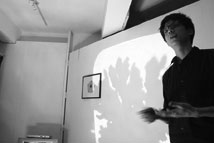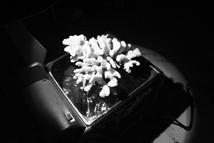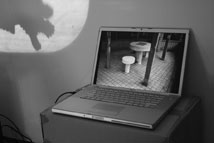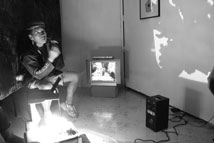 MOVIE CONCEPT presented through series of photographs, drawings, objects, film and sound fragments and based on film Stalker by Tarkovsky - zone and passage through as a never-ending loop and objects with unknown qualities, abandoned swimming pools in the new development area of HK, flu virus, sound of waterfall and brainlike coral structure
NADIM ABBAS
LO CHI KIT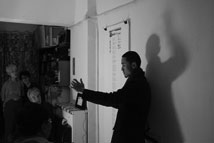 | | |
| --- | --- |
| | HACKED BY AN ANGEL : 24 hours online performance |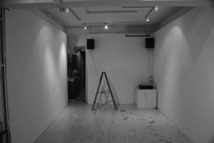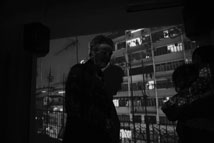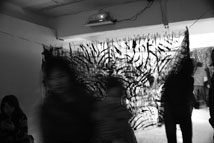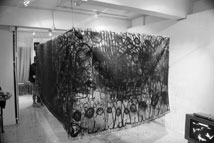 C&G Artpartment is a new local art space with two portions: an art gallery and a visual art education unit. With a strong concern over the local art ecology, C&G is going to help develop new flavors in the local art scene, use art to respond to social and cultural issues, and provide art education programs for the public. Its essential goal is to fill up the crack in the current art scene, and become an art space for idea exchanges.
C&G ARTPARTMENT
WOOFER TEN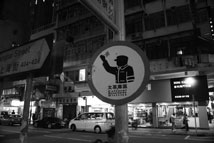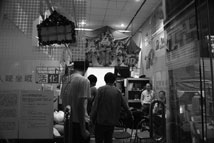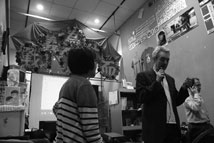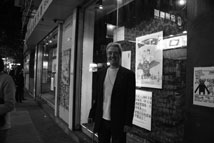 C&G also involved in the formation of the WOOFER TEN group, whose proposal was accepted by the Art Development Council (ADC) to run the art space for experimental and political projects
Cristina Sanchez. C&G Artpartment: art applied to grass-roots politics. Gallery Guide. Hong Kong. issue 17. march 2011
WOOFERTEN

PROGRAMME:
TU22.03 – 19:00 @ WOOFERTEN
PICNIC 2009-2010: Berlin – Papa Westray. Talk and video
ZONE: Discussion of some ideas for PICNIC in Hong Kong
TWO ISLANDS: Sharing experience of running art projecst on the island Papa Westray (population 70) and Hong Kong (population 7m)
WE23.03 – working process – Zones selection and definition
TH24.03 - working process
FR25.03 – 14:30-21:00 @ C & G Artpartment
JAMES HESFORD: SOUND INSTALLATION

ST.26.03 – start of 24hours non-stop working process
SU.27.03 – end of 24hours non-stop working process
MN28.03 – 6PM @ C & G Artpartment
FINAL PICNIC
TU29.04 - FR8.04 @ C & G Artpartment
Exhibition of documentation which produced during the week

PICNIC11 is organised by C & G ARTPARTMENT (HONG KONG), WOOFERTEN (HONG KONG), MAL-UND ZEICHENSCHULE WLADIMIR PRIB (BERLIN) and LAND ART - PAPA WESTRAY (ORKNEY)